Home, 12:50pm
On standby to record with Tessmer today, he wants to finish the album TODAY (as many bass tracks as I can, sax overdubs and all lead vocals) but studio is being a little wishy-washy. Editing and uploading pics to keep myself busy, it's a rainy chilly day so it's def pajama weather. Nothing temp-wise that comes close to Wisconsin last week, that cold goes right to your bones.
Gig at Friends last night kinda meh, very slow night. Sucks cause we were on fire! Inadvertently opened with an improv blues thing we just sort of started playing. Then veered far from usual setlist after that. Need to see about borrowing a cab or maybe buying new speakers to replace to 10's in my isovent cab. One is getting farty despite no apparent cone damage and might as well replace both. Yesterday cashed out an IRA account from my last stint at Fox 7 to pad my checking account until the Tessmer show revenue starts accumulating. Nice to be able to breathe a little, but we also only made $18 a piece last night. OUCH.
Will recap the Wisconsin trip here in a bit. In the meantime here are pics of Shrinebuilder and RAZR13 w/Dug Pinnick, which I will also post in their respective parts of this blog, just so you don't have to dig around for them.
Shrinebuilder @ Emo's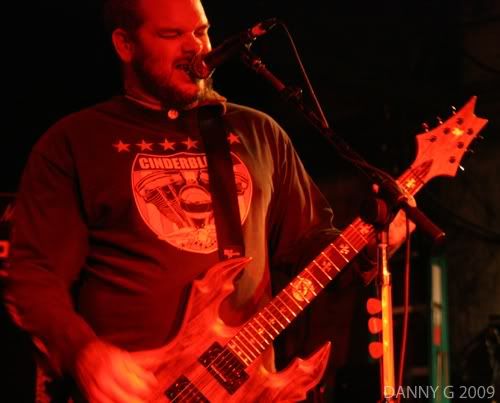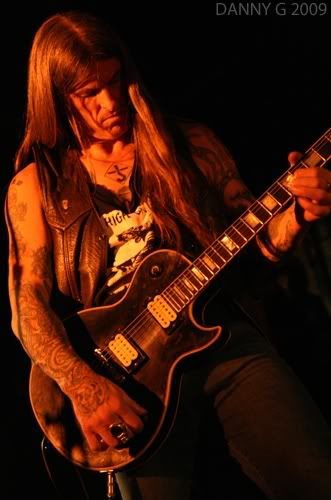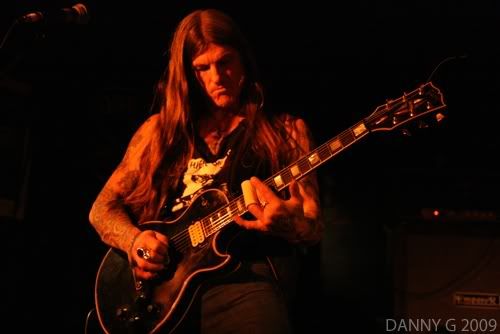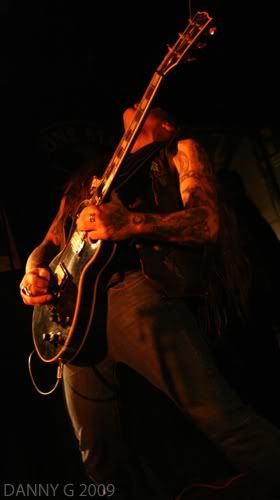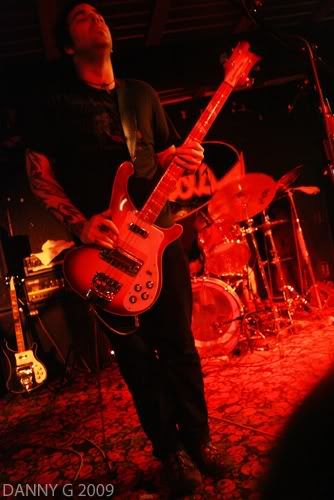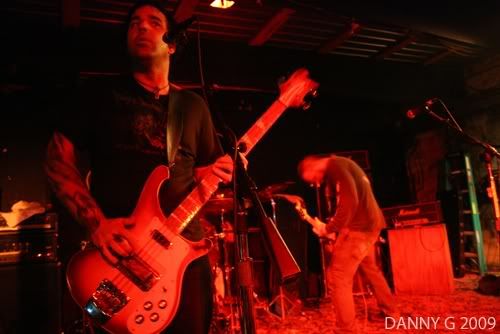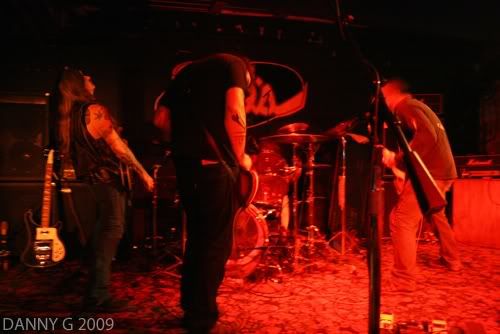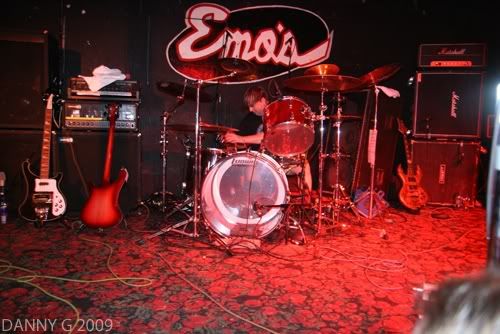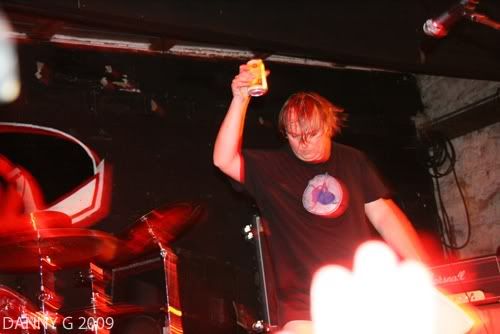 RAZR13 w/Dug Pinnick @ The Dirty Dog, 11-20-09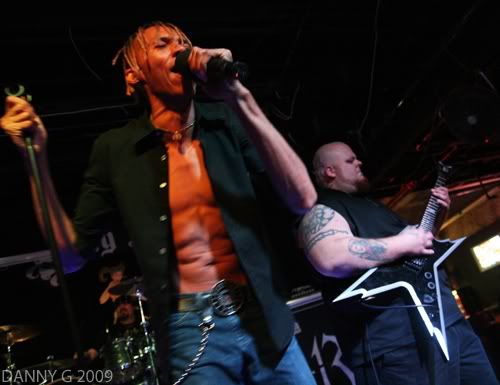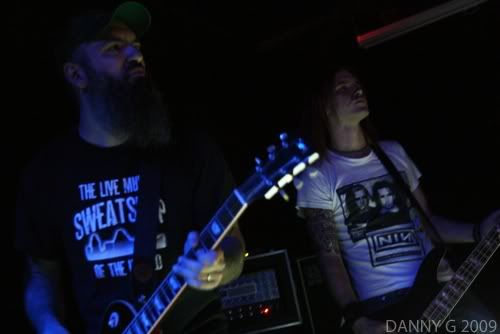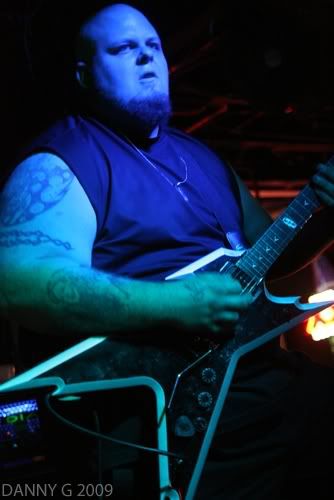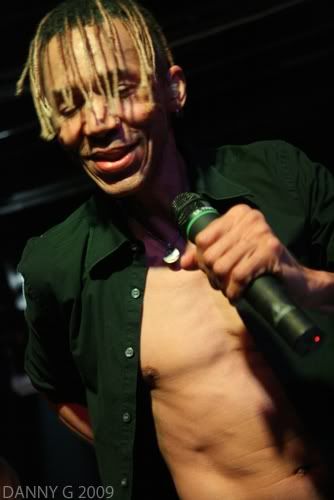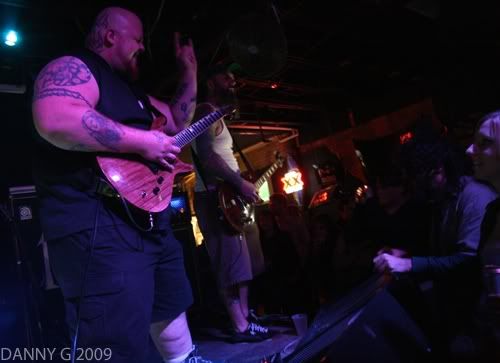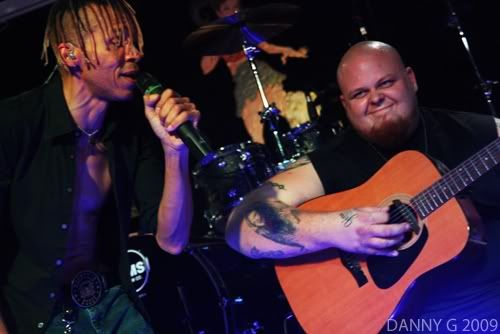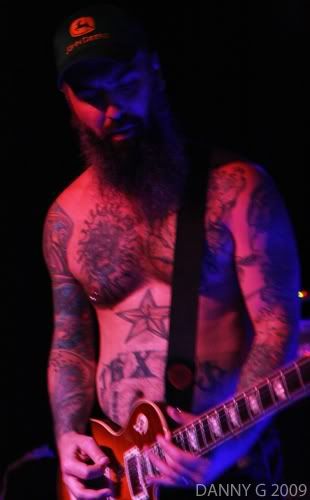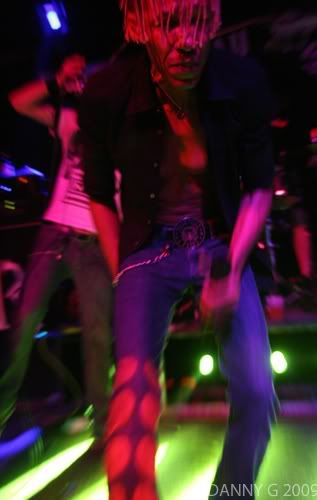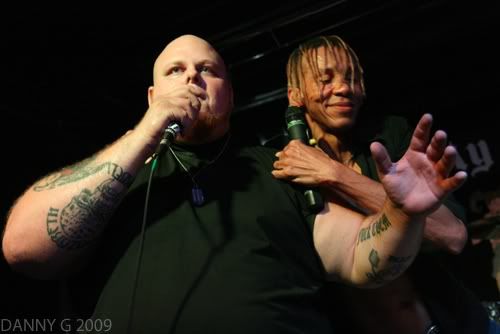 And a few of Eric Tessmer @ Friends