Also:
I PROMISE to finish the last few Canadian dates of the King's X tour when I can get around to it. I just gotta say that buying cigarettes in Canada was fucking weird. That, and I added some Wino pics to the "intermission" post. Finally got Photoshop Elements 8 for the laptop and can actually EDIT and WATERMARK my damn pics. Screw Adobe tech support, but that is another blogpost altogether.
In the meantime, here is a scan of a pamphlet that some Jehovah's Witnesses gave me at our house a few weeks back. I was so impressed by the utter ridiculousness of it I hung it on the refrigerator: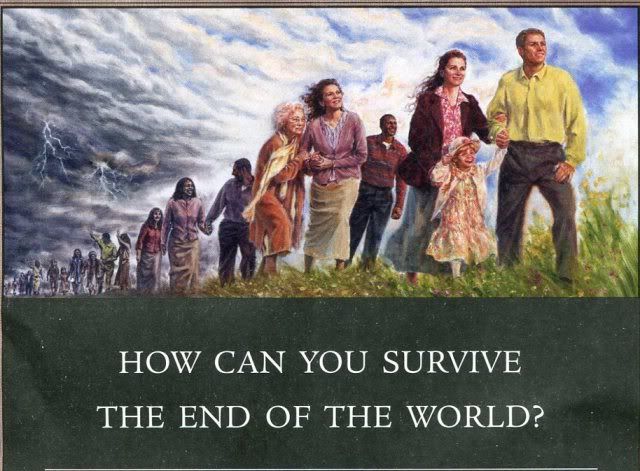 What gets me is the people about halfway down the line looking back and waving Adios to the poor dumb bastards being left behind. Sick people, man.