Our first road trip in a year and a half, morale is high and we are all really excited. Shipped out from Josh and Teal's about 5pm. Drive uneventful other than how green the country still is due to all unseasonal rain. Fell asleep and pretty much woke up in Houston. Got turned around a bit finding hotel ($250 rooms at a swank Hilton, $55 via Priceline.com!), directions to venue plugged into Teal's iPhone. Driving around I was like "Hey, isn't the Continental Club around here?" Yes it was, and nowhere near our hotel. Oops.
Found it fine after that, a case of Teal driving, Josh with face to iPhone, and me pointing going "There it is", heh. Very nice place in swanker part of NE Houston. No free internet, wet bar with snacks and the outrageous pricelist, and no room for our own food in the fridge. Nice. Grabbed a chicken salad sandwich from a place called Kenny & Ziggy's or some shit. Good but overpriced (my sandwich was cheapest thing on menu). Ate in room with Pete the Beat as the place kinda weirded me out. Black Sabbath bio on TV.
Houston TX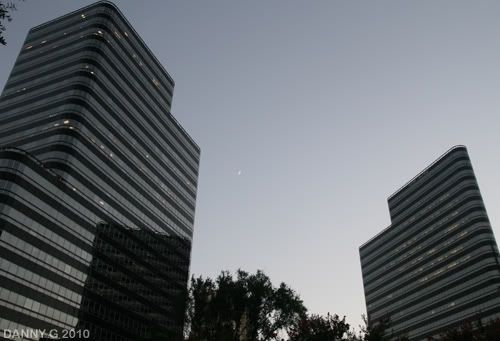 Arrived at venue to load in, Beatles tribute band playing and the place packed. Was hoping they were the opener, but it was a Happy Hour show and cover wasn't being charged yet. Sure enough a lion's share of the place cleared out but many stayed. Met some TMT fans who'd never seen us before, already had TMT shirts, and wanted pics of the band. Awesome! They were really nice. Our friend Big Tom had come out for the show and a Roller Derby the next day, good to have some familiar faces so far from home.
Show was good but not great, first road show since Dec 2008 and def felt some cobwebs. Been playing Eric Tessmer's music much more often so had to think a bit, heh. Crowd wasn't huge, but very receptive. Will def bring all their friends next time so that's good. Had a set-break shot with Josh and Pete the Beat, def hit him a little harder that us, heh. He apologized for being a little off for second set, but if he was I didn't really notice. Fun first show, hung for a bit talking to friends and fans but then loaded and headed out. The owner gave us a microphone that Honky had left at venue for us to return to Continental Club in Austin if we could. And of course we will.
Chilled rest of night drinking lukewarm Natty Lights with Pete the Beat and watched an awesome show on TV about solid geologic proof that the Earth already had a solid crust and oceans as early as 4.28 billion years ago. Shows like that make me second-guess my decision to not own a TV. Dreamt I was running master control for 2 TV stations at once, and of course things started going horribly awry. Commercials weren't rolling, VTR's weren't routed, programs not entered into automatic system. Not even sure how to use the switcher boards. God I am so glad I don't do that for a living any more, as I had several days like that when I did.