Library, 5:27pm
Went for a run earlier, went home and drank a beer/smoked a cigarette. I am all about clean living as you can tell.
Practiced bass for about an hour and a half today, prepping for the Mother Truckers show on Saturday. Warmed up with some Charlie Daniels Band, "Georgia", "Caballo Diablo" and "New York City, King Sized Rosewood Bed". Goddamn I love "Georgia". Will forever take me back to last summer on the road with the Truckers, I'd always warm up pre-show with some Charlie Daniels Band. That song puts me back into countless dressing rooms across the country. Got crackin on the new power ballad "Simple", will have it ready for practice tomorrow evening and will debut it live on Saturday. Awesome, really great song. Really digging all of Josh and Teal's new Truckers stuff.
Yesterday evening was good. Had dinner at Trent and Amber's (old Southern Gun Culture bandmates), they hired a new guitarist for the Amber Lucille Band and had me over for chili and band pics. Was put back in their yard around the fire pit. Not adequate wood to keep it going, so I had Trent squirt some lighter fluid on it before every round of shots, heh! Looking for their patio light switch I like a dumbass walked into their sliding glass door. And I was moving at a purposeful stride too. Went to duck under the curtains and KA-WHAM!!! Was like the bird in that Windex commercial. Freaked me the hell out, they were all worried but I laughed it off. Glad those things take a lot to shatter or that coulda been ugly.
Then went downtown to Emo's to catch Shrinebuilder, a super group of Wino, Al Cisneros (Sleep, OM), Dale Crover (Melvins, Nirvana) and Scott Kelley (Neurosis). Got there to stand in line, which was around the block soon after. Chilly night, glad I bundled up. Opening band Sub Oslo was really good, very trippy cosmic Reggae. Shrinebuilder was of course amazing, took lots of pics which I will post in due time. Hung a bit at the show with Angela (Feotuscide on SR.com) and her sister who were in from New Orleans from the show. They were cool. Not as buddy-buddy vibe I've had from others on that site, but we barely know each other. End of the night they disappeared backstage, I went home. But got to talk to Wino briefly, give him a card and told him get in touch so I can get some of these pics to him.
Still picking up the pieces of my blown mind from the show. Awesome!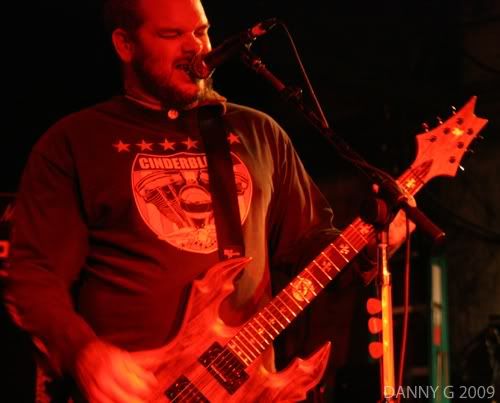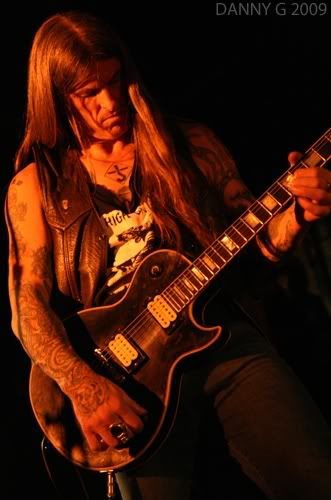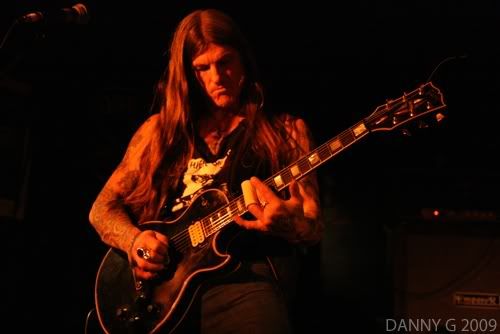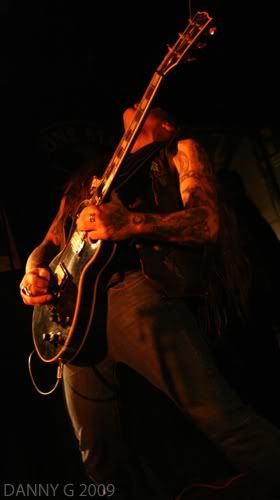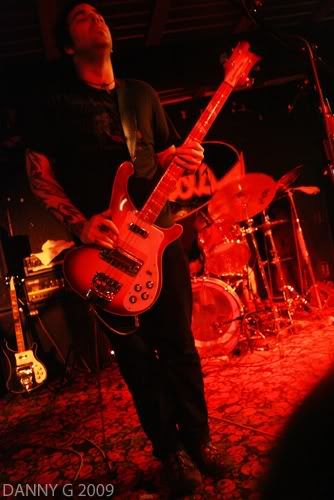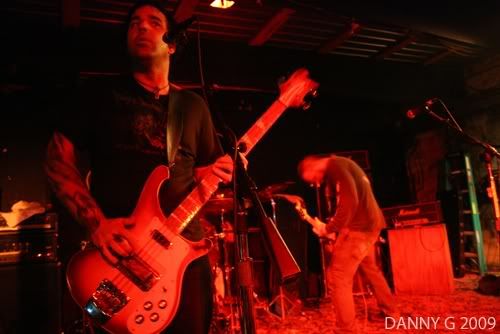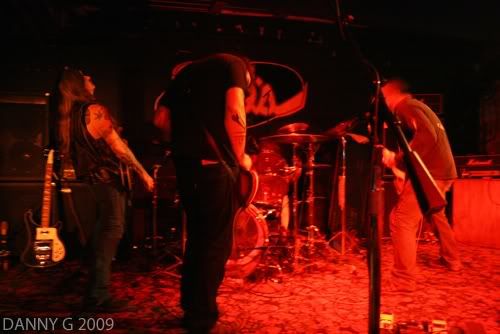 My only pics of Dale Crover, who most of the set was buried behind an avalanche of drums: