Yesterday at Phoenix Hill was good. Really bad ass old cemetery across the street from the club that Ryan 13 and I checked out after soundcheck
Awesome van by the cemetery gates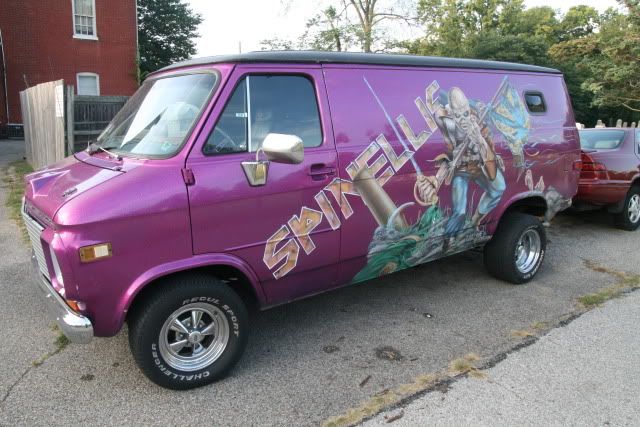 Ryan 13 approves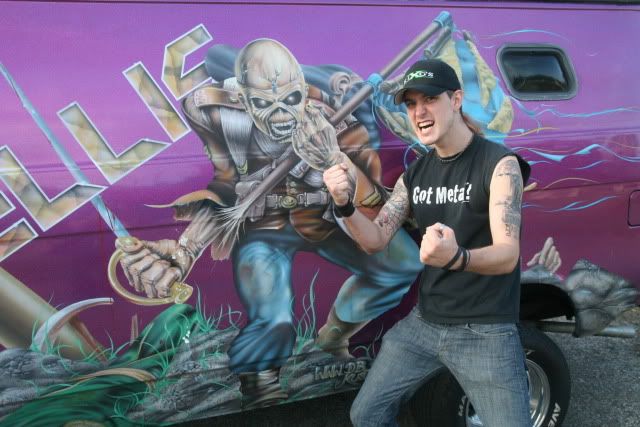 Old headstones dating back to the late 1700's even. Walked leisurely around, checking out stones with Freemason symbols and pentagrams and shit. Cool! Huge ancient Lord of the Rings trees. But the cemetery just kept going... and going... There's this old bricked up crematorium on a hill in the back. Very creepy. Still had the old rusted to shit smoke stack as well. And then beyond the brick wall with razor wire (keep zombies in/out?!?) there was another veterans cemetery with rows of white stone stretching off into the trees as far as the eye could see. Wow. One of the reasons I love traveling. Heard later on that parts of the cemetery scene from "Night of the Living Dead" was filmed there. FITTING!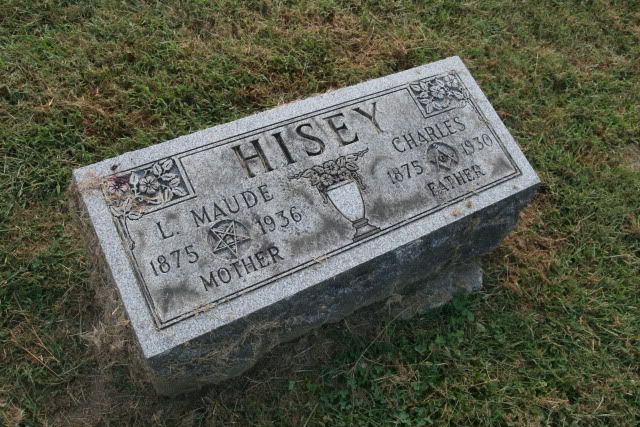 They're coming to get you, Barbara!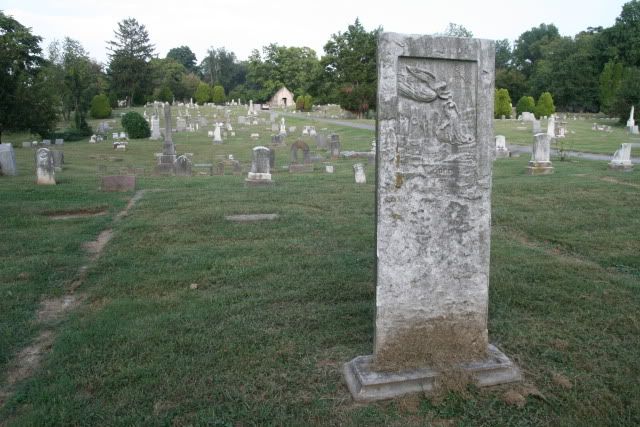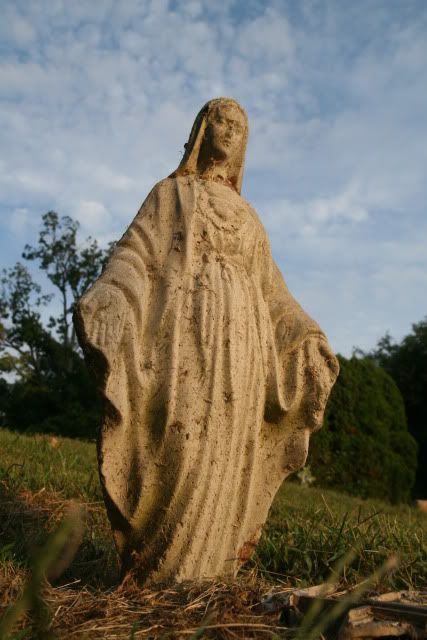 This thing is in full view of the elementary school across the fence! Bet they have a lot of great ghost stories about it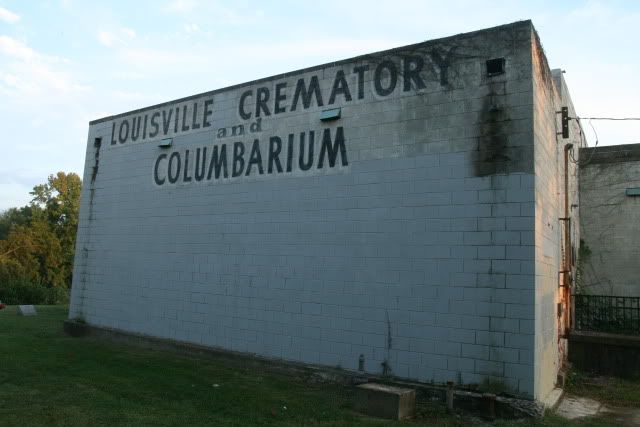 The old smoke stack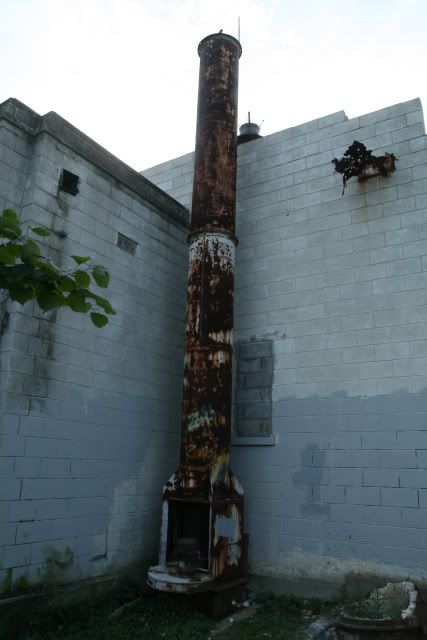 "I'll live again..." as a Zombie of Satan? Crazy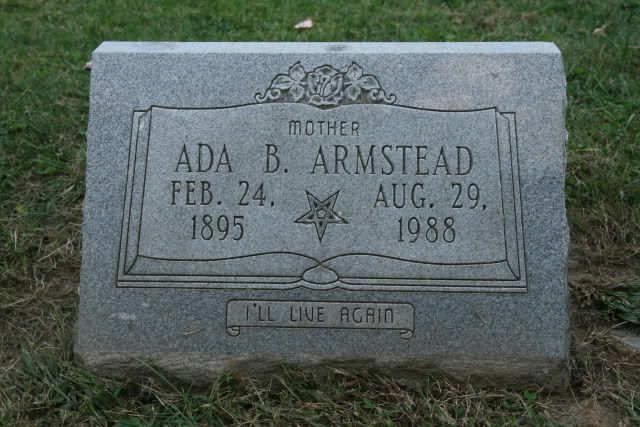 Guess there's an old Civil War battlefield nearby?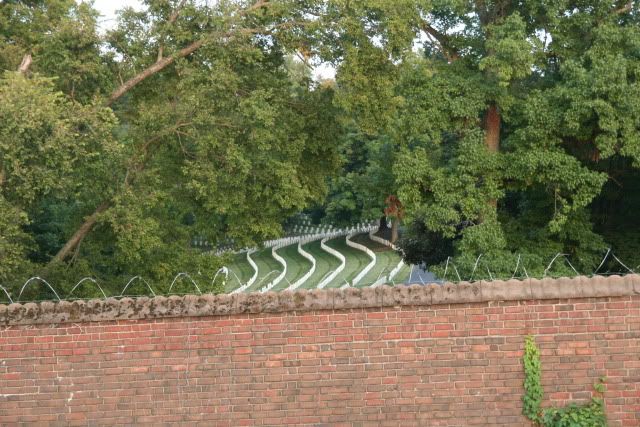 Lunch was provided in the dressing room, this little old 2-story brick house. Upstairs the bathroom had this tiny little toilet that the guys said Tazz (old tour mgr) had to squeeze on to in use the past. Which is funny cause Tazz is 300 pounds and built like a brick shithouse.
Dressing room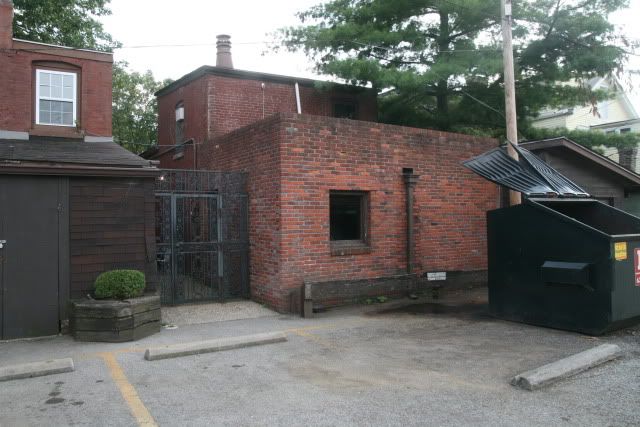 First band quite good. Hung with Ryan at the bar in a daze from our unexpectedly long walk through the cemetery. But an early night, King's X on at 9:30. Room sounded great, Gary really had the system dialed in. King's X had a much better show than last night and a much better crowd. The even played "Goldilocks" and were obviously having a good time.
King's X @ The Phoenix Hill Tavern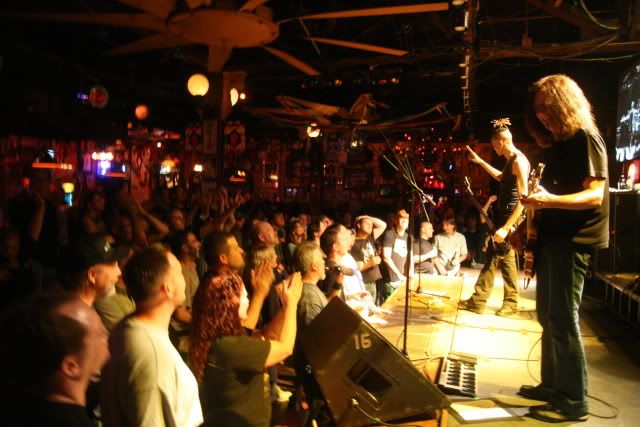 After party planned but nothing really crazy. Chill night drinking beer in the dressing rooms, then hanging with a drunken Jrab at the bar. Stood around in the tiki bar with some friends of the band and watched as at least three people got carried out in chokeholds. One of them the dudes GF in a full-nelson. Kentucky on a Saturday night!
Giggity!!!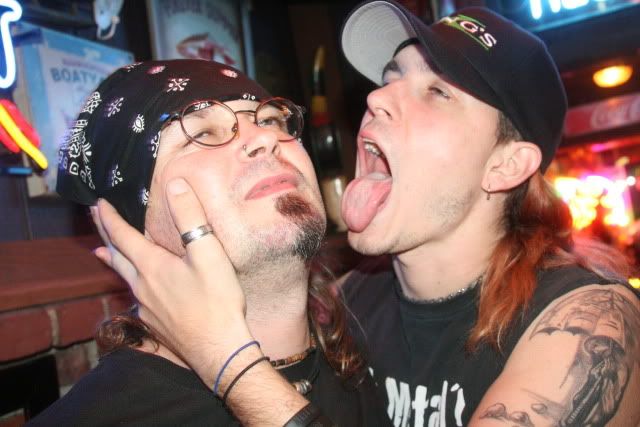 But there was an incident involving Wilson which I don't want to get in to just yet. But let's just say he got drunk and belligerent and was very disrespectful to the club and the bouncers who were there to help. Not good, can't do that shit. And I like Wilson a lot. Sucks.
Ryan and I bought more beer and wound up in the back lounge with Ty and Jerry who were yelling drunk. Good times, sorry to anyone trying to sleep. Sat with Ty talking gear after Ryan and Jerry disappeared for awhile. Turns out they were outside watching a passer-by defuse a possible domestic disturbance. Then the guy is taken down at gunpoint by the cops, bags of drugs appearing like magic from every pocket. You try to do the right thing... Wound up under an eave to be out of the rain with Ryan and Jerry at 6am, still laughing/yelling drunk. We raced back to the bus in the rain, Jerry's flip flops flying. He won. But we let him win. Don't need a 52 YO drummer slipping in the rain while on tour... heh!
We are parked outside a hotel right now. Most of crew watching football in the room. Rain stopped overnight but threatening more. Hope it clears up, there is a go cart track nearby!!!