Running a much-needed load of laundry right now, about to go sit by the duck pond behind the hotel and chill. And again, I have no idea where the hell we are. I mean seriously. Not only do I not know where I am on a map, I don't even know what town this is. Somewhere in Massachussetts, a small town where you can literally walk 5 minutes to the next one (there is a Bank of America there). Here until 1pm tomorrow in case anyone wants to party.
Show last night at Stone Pony was fucking amazing. Great crowd, great performance by King's X, great people running that place. Historic places are always awesome. Made sure to buy a shirt at the end of the night.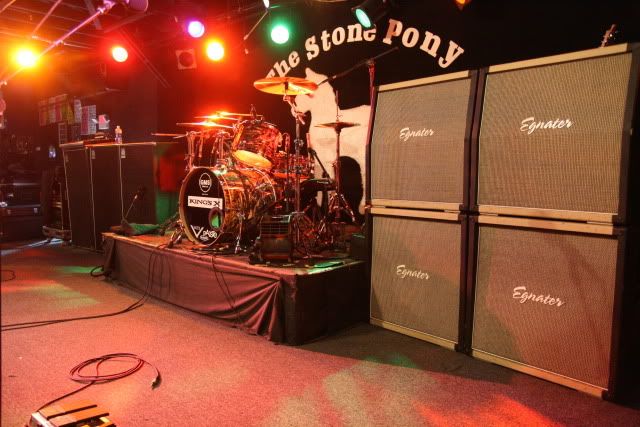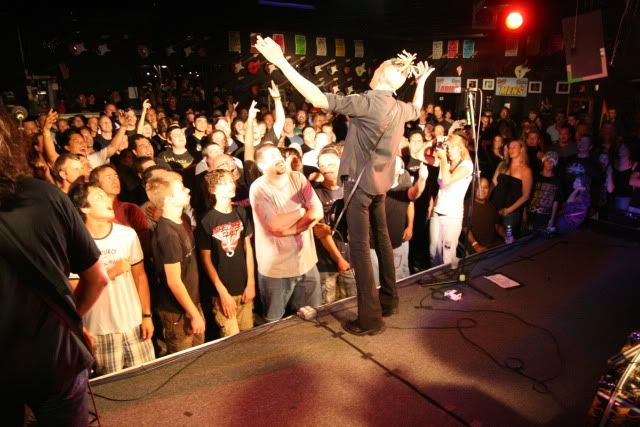 Got to check out the boardwalk throughout the day, was rainy and shitty when we arrived but after soundcheck the sun came out and it was a beautiful day. Asbury Park is def being revitalized. Lotta trendy new shops and a water park, big beautiful building at one end being restored--and all done in the last year, according to Jrab.
Today I will start uploading pics and post them on this blog, just to get them out there. Sucks I still ain't go no friggin photoshop so I can't edit or add water marks.
The other day I talked to Cale from Low Desert Punk Records (Brant Bjork's label) about any interest they'd have in Red River Day Care. Said he dug the shit out of it but they are cash-strapped right now, best they could do would be sell some copies for me when I make something. Will talk to him again to see if Brant Bjork would be interested in drumming if I recorded some stuff at Scott Reeder's studio (and how much that would cost, heh!). Too broke to do that but it's nice to think about.