Never been to Conneticut before. Already some rather interesting people-watching around the venue. Wow!
Yesterday was cool. Got the full tour as the bus circled around looking for a suitable hotel. Saw parts of Scranton that were quaint and some that were depressing, like parts of Milwaukee. Came close to only damaging one bridge, heh.
Storm clouds rolled in and the skies opened up not long after we parked in the Day's Inn parking lot. Good to see rain, man there's not enough of that in TX. J Rab (drum tech) and Taz (tour mgr) almost got hit by a fucking stray lightning bolt leaving the bus. Opened the door and FLASH/KA-POW!!! And we all look to see them both hauling ass to the hotel, heh!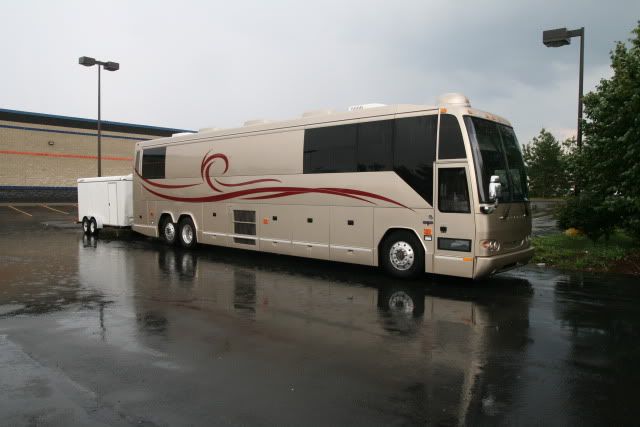 Later met up with Wilson (merch) and J Rab at The Loading Dock, a nearby grill/bar with a pool table we commandeered for the evening. Got a text from Wilson saying where he was, was in the process of replying "it's raining right now, be there when it lets up..." but didn't even get to finish typing before someone shut it off like a freaking faucet. Crazy. Checked out a cool cemetery nearby on the way. Played pool with J Rab, Wilson and Jerry (drums), over many many rounds of Yeungling. Food was awesome, management was top notch, a good place run by great people. If you're in Scranton be sure to check it out.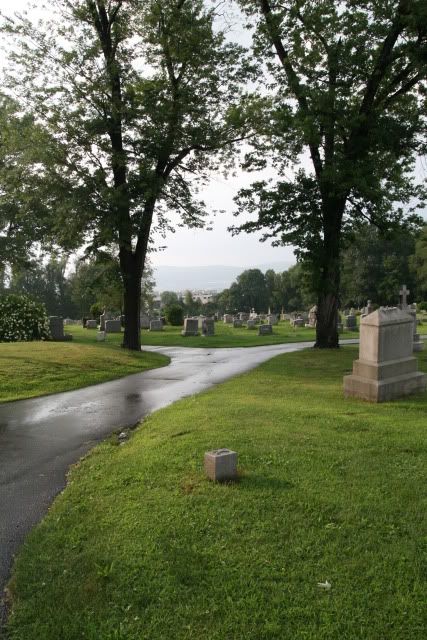 Load in today at Webster was a snap, always great to have that many helpers. Nice big stage, posters for Down and Clutch everywhere. Soundcheck sounded like they set up in an empty olympic-size swimming pool, but I suspect filled with warm bodies acoustics will be great.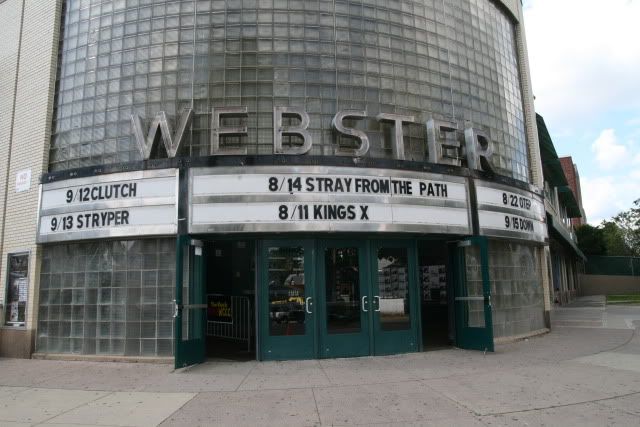 But sounds like there are several openers, which will mean a long night for myself, Zach (bass tech) and J Rab... will have to watch the stage for all set changes and have someone posted up during every band. So far haven't caught attitude from any openers, but let's just say I am always learning ways to Not Be A Dick When Bands Do Dumb Things.
Like putting drinks and guitar cases on top of Ty's rack. Which is clrealy labeled "NO DRINKS" and "DO NOT TOUCH OR MOVE." The other night a guy put his 2 guitar cases right behind Ty's stacks. Rather than give him an earful and make him move them, I moved them myself to a better location and told the guy "Hey, I put your guitar cases right there" and patted him on the shoulder and walked off. Hopefully he got the hint, and I Was Not A Dick. Also some bands take too damn long loading/offloading, so rather than tell them to get the shit off stage NOW, it is easier to either just grab things or ask "What can I help you with?" That way, you are throwing them off the stage and they are thanking you for it. Not Being A Dick.
Before the show some friends of the band brought in some amazing food they cooked to the dressing room, one of the best meals I've had so far this trip!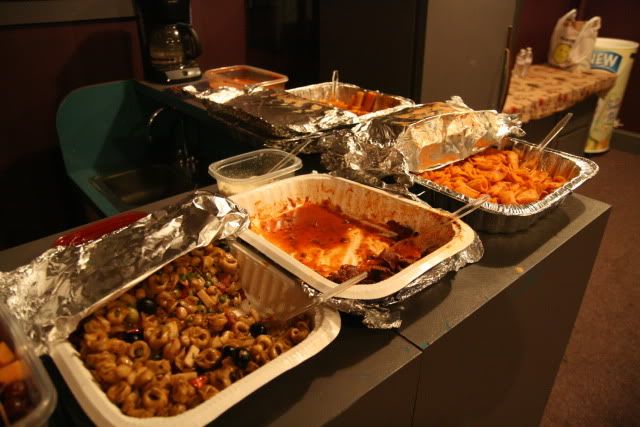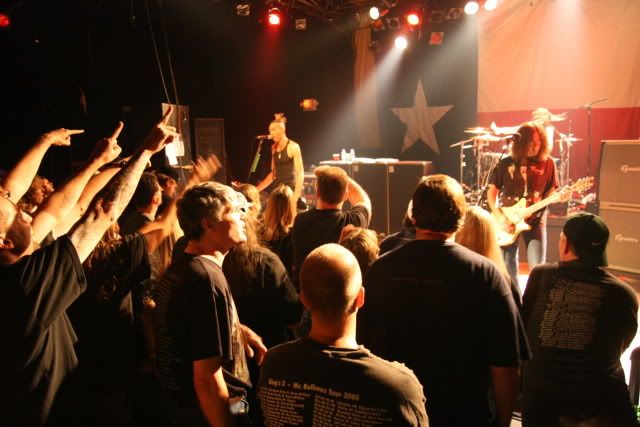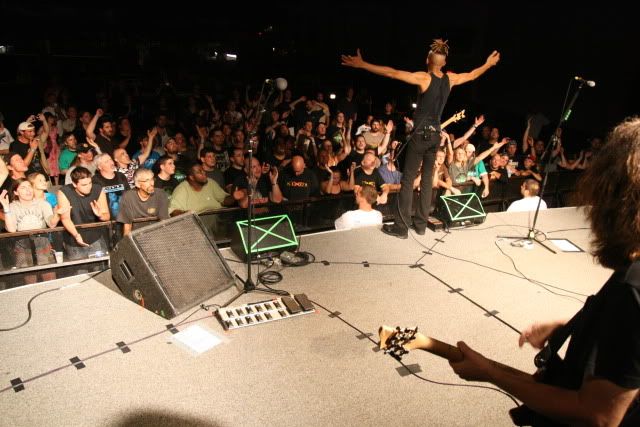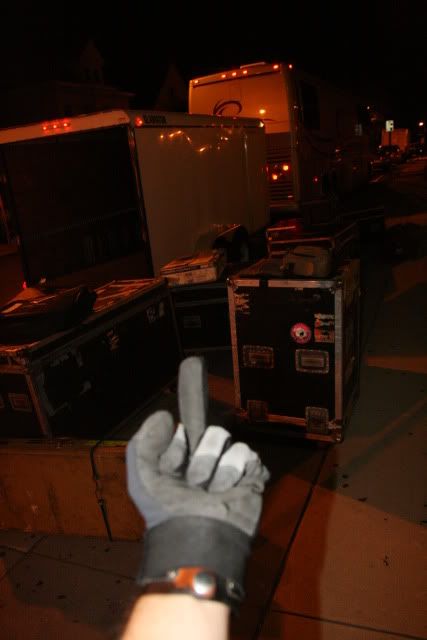 Later in the night we had a cake for Taz on the bus, it was his birthday! So the club was already on it and got him a cake that said: "Happy Birthday Fucking Taz" heh!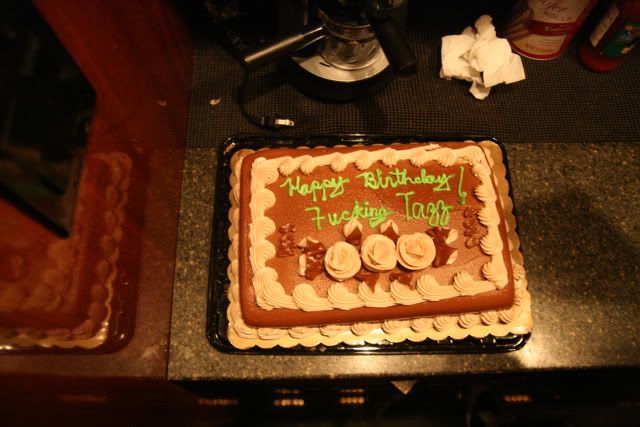 Wilson does the honors