Show last night at Sellersville Theater was actually really cool. Sold out crowd, great energy despite the theater seating and table/chairs up front. Almost had a minor heart attack when suddenly Ty's midi pedal didn't want to talk to his rack right before they went on...! Turns out I plugged it in wrong, heh.
Tried to stay up partying all night but soon enough the meat-locker temps of the bunk area and the sound of the rain on the bus roof made me want to go to sleep. Don't get to hear the sound of rain much in Texas.
Woke to the bus parked alongside the Stone Pony in Asbury Park. Despite the clouds and threat of rain I immediately got dressed and went for a walk. Wow, very cool. Trying to think how many movies I've seen this boardwalk in. Will post pics when I get them off the camera. Walking with J Rab he explained how much the area has changed and been built up since he was last here in December. Lotta new shops, a water park, one of the old decrepit boardwalk buildings being restored. But a block and a half away is still the ghetto. I believe we're staying next to a very gay-friendly hotel, heh. Good times.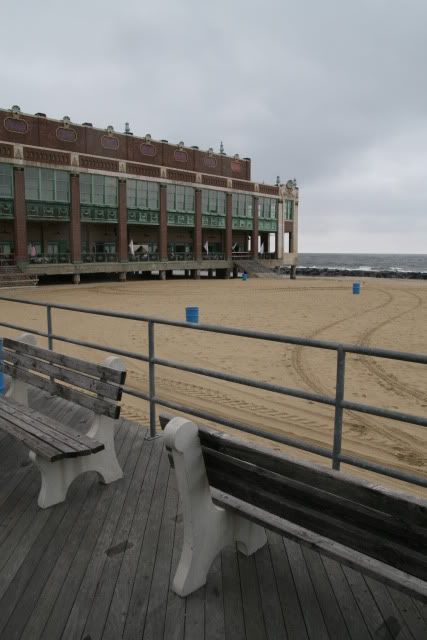 You can def feel the history in The Stone Pony, the place where Bruce Springsteen and Bon Jovi got their start. Feels a lot like Antone's back in Austin. Should be a great show tonight.