Woke up around noon expecting to be at a truck stop. Instead see a river out the bus windshield. Awesome! Grabbed my camera and notebook and sat down there for a bit.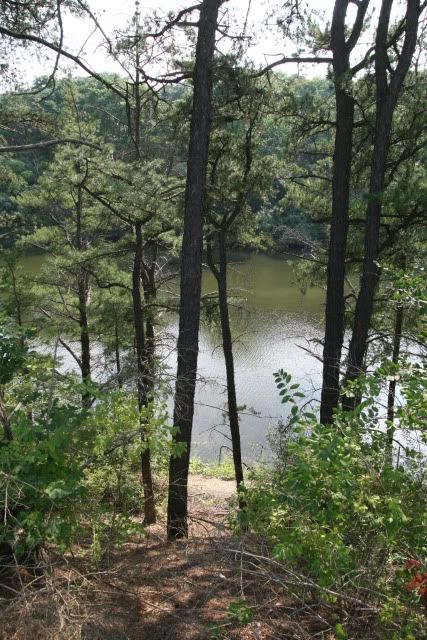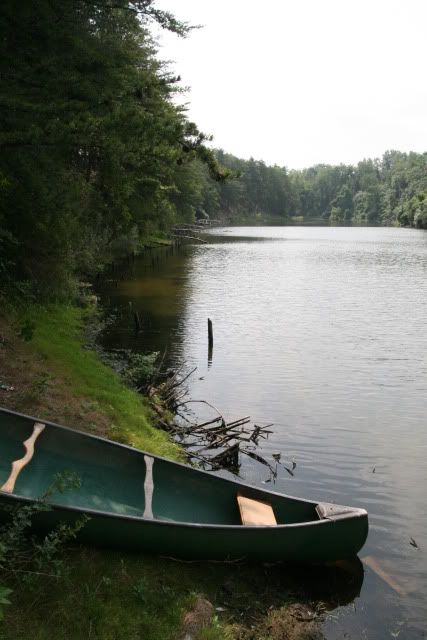 King's X is playing some prog rock fest, decent sized venue, but all chairs. Stage has a drum riser so that's cool. Basically hurry up and wait until 6pm when we drop the trailer and load in, band plays at about 8:30 or so. All the time in the world to set up and soundcheck. Nice!
Green room is this weird little cottage/trailer/house with 2 bathrooms and a nice little porch. Felt like chillin at grandma's, heh. Lotta good hospitality yeterday and today, plenty of food and beer in addition what's in the dressing room. The grills will be fired around 4, awesome!
Zach (bass tech), Jan (sound), J-Rab (drum tech)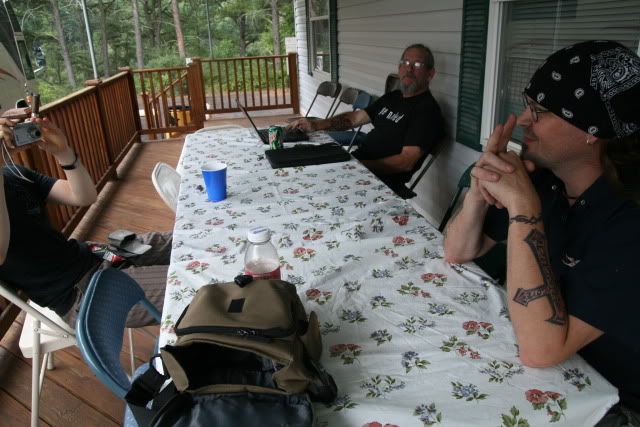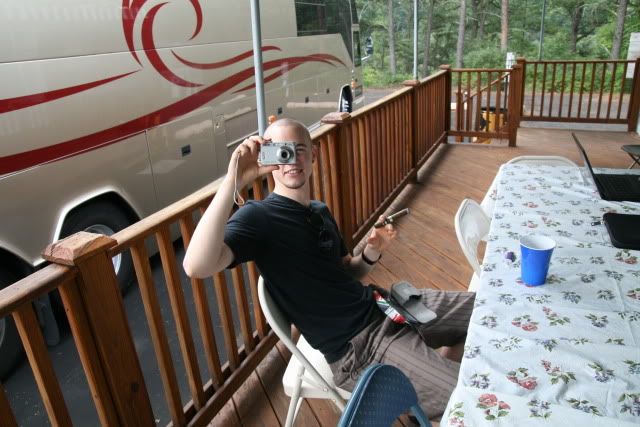 Soon as I stepped off the bus to go put in my contacts J-Rab (drum tech) came up with an older guy asking if I could fix his guitar--had a synth pickup stuck to it that he needed help removing. Sure thing, I said. (Of course my toolbox is buried in the trailer...) Went and took a look at it and it was just industrial strength double stick tape. Stuck my laminate under it and someone handed me a flathead screwdriver to finish the job. *shrugs*
Chilling on the bus with Dug and Zach (new bass tech). Literally, got too hot to sit on the porch. Dug is playing demos from the latest King's X album and some of his own stuff. Sounds killer. Life is fucking good.