I have never heard of this town and don't know where I am on a map. But this is a cool little place, really weird old downtown with a bunch of cool buildings. The Sellersville Theater is pretty much that, a little old school movie theater with a stage/lights/PA. Reminds me of the place the Mother Truckers played in Paonia CO, only way less weird.
Had helpers load in again, and only King's X and Last Perfect Thing on the bill. Early show to boot, nice! Nice little backstage room with good food. Venue has also hooked up all band and crew with $35 gift certificates to the restaurant next door. Sweet! But the rain moved in right after we got situated and done, so much for my plans for getting baked and taking a walk/pictures.
Restaurant (Washington House) was amazing. Old restored huge antique house turned into a restaurant. Had seared duck, a salad and an anchor steam. Hell yeah! Never had duck before so that was cool.
Last Perfect Thing just took the stage, need to run (8pm). This is going to be an early night. Awesome!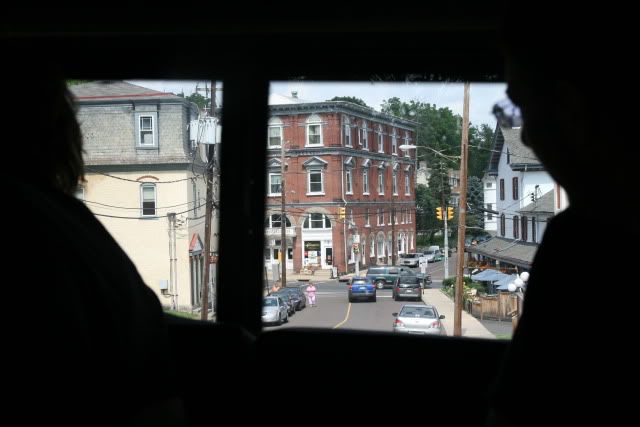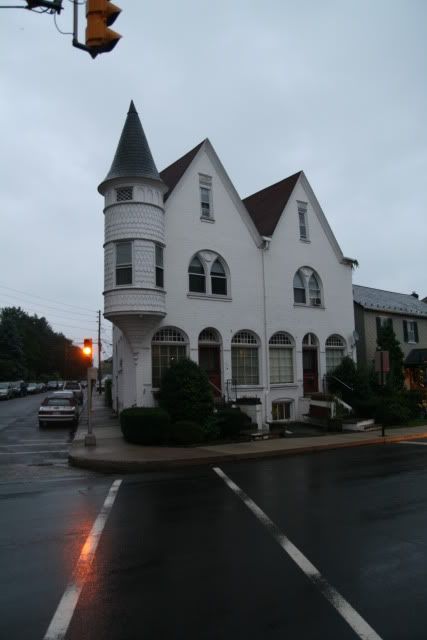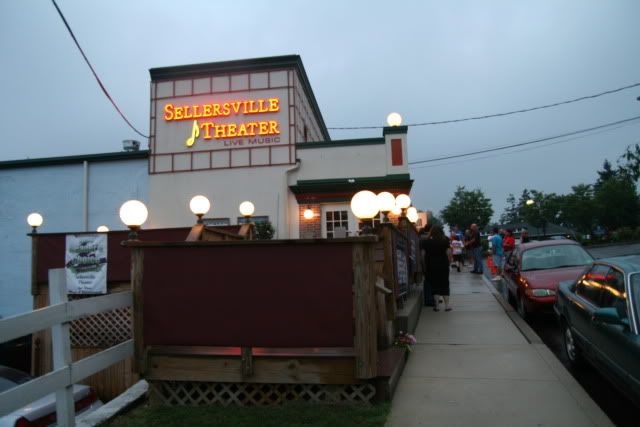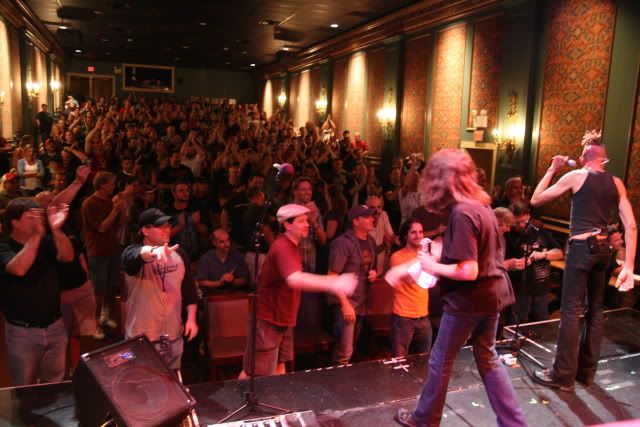 edit: Oh shit, quote of the week right here... Yesterday at Webster Theater was schmoozing with a photographer chick about the company she worked for. Mid sentence she pointed to the stage and asked "Why is there a Puerto Rican flag hanging up?" I had to do a double take at this, and tried not to laugh or be offended, and explained it was a Texas flag, because King's X is from Texas. Then had a good laugh with the crew about it, heh!